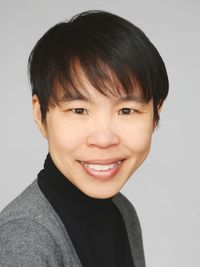 Hearty congratulations to Michelle Cho who has won the 2021 Harlequin Diverse Voices Scholarship at The Humber School for Writers in Toronto.
Michelle and I were classmates at the University of Toronto's summer writing school, and she graciously served as one of my beta readers for various iterations of Don't Lose Sight.
Michelle is a Guyanese-born Chinese Canadian writer based in Toronto and an associate producer at the CBC where she directs the national broadcaster's flagship radio news program, World at Six. Read more about Michelle and here award here
Bravo, Michelle!